Pauly C Features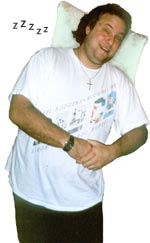 Play Paul's first Choose Your Own Adventure game. Get him through the day in one of his wackiest adventures!
Fill in the gaps to Paul Chomicki-style Mad Libs
Paul goes back in time and rewrites history. Take a look at the pictures he brought back!
Take a look at the site that started it all. This is Paul's official site for his 2000 presidential campaign, which was twice mentioned in the Washington Times.
And more!